LËNSTER Poomsae Turnier 23.04.2023 / 8:30-12:00
CHAMPIONNAT NATIONAL POOMSAE 2023 – CANCELLED
Easter Stage 13-14.04.2023
Family Day & General Assembly March 18, 2023
General Assembly Invitation: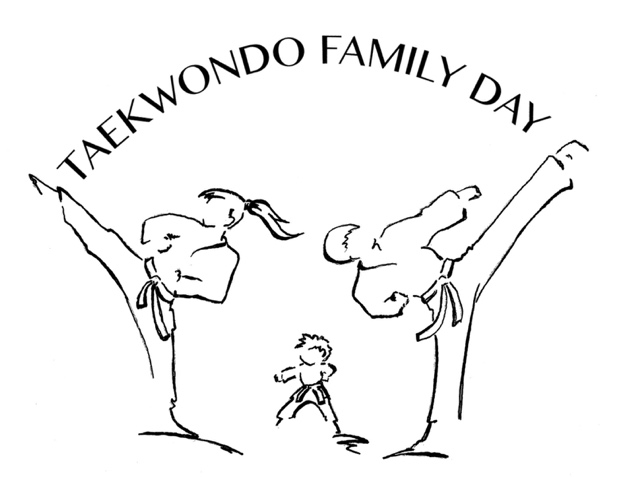 Dear members, dear parents, dear sport friends,
We cordially invite you to attend our general assembly followed by a training session that will be held together with your child and Master Romain Dicken on March 18 from 10:30 am to 12:00 pm in the Sports Hall of the "Gaston Stein Center".

After the training we meet for a glass and a brunch together.

Program:
– Warm up session
– Training, simple exercises, at your own pace and without forcing yourself
– Relaxation exercises

Material:
– Athletic shoes and comfortable fit

We would be honored by your presence.
To organize brunch, that will take place after training, please register at the following link:
https://nuudel.digitalcourage.de/q3muVoma821srpnp
There you can also indicate whether you could bring a salad or a dessert.
We look forward to seeing you on March 18th.
Sports greetings,
TKD-team
Stage de Taekwondo organised by Taekwondo Team Kehlen
25.03.2023
22.04.2023
20.05.2023
10.06.2023
Everyone is invited to participate in one or more courses.
Participation is always free and open to all, but we kindly ask members to confirm their attendance at info@tkd-junglinster.lu
Place: Salle des Sports de Kehlen – Rue de la Liberation
Time: 8h00 – 12h00
Participation is permitted for those who have received written invitation/permission from trainers. The degree for which the exam candidate takes the exam is in principle the degree that follows the degree that the candidate possesses. An enrolment sum of 10€ must be paid for participation in an exam.
21.01.2023 TAEKWONDO TRAINING DAY WITH TEAM-MATCHES IN LAROCHETTE 11:00-15:00
We need your help, can you help us on the X-mas market with our Tornado Potatoes? And to set up the event (9:00-11:00) and clean up (22:00-23:00) 
Léiw Elteren,
Den 20. November organiséiert de Club een TKD-Dag mat vill Animatioun fir Grouss a Kleng.
Fir de Club ze ënnerstëtzen wiere mir frou, wann d'Elteren ons géingen ee Kuch, eng Taart oder Muffins baken, déi mir fir den Dessert verkafe kéinten.
Iwwer all aner Ënnerstëtzung géinge mir ons och freeën. 
https://rallly.co/admin/YUx8vMPK4nWD
Mir soen iech am viraus villmools Merci fir Är Mathëllef, déi dir ons op info@tkd-junglinster.lu matdeele kënnt.
Mat frëndleche Gréiss,
De Comité
---
Dear Parents, athets, TKD friends
On November 20th, the club organizes a TAEKWONDO-day with many activities for adults and children.
If you would like to support the club, you can bake a cake, tart or muffins that we can sell for dessert on this day.
Of course we are also happy about any other help.
https://rallly.co/admin/YUx8vMPK4nWD
If you are willing to help, please send us a short mail (info@tkd-junglinster.lu).
Thank you in advance for your support.
Kind regards,
The committee
Vote for the nicest halloween pumpkin!